New Scotland Blues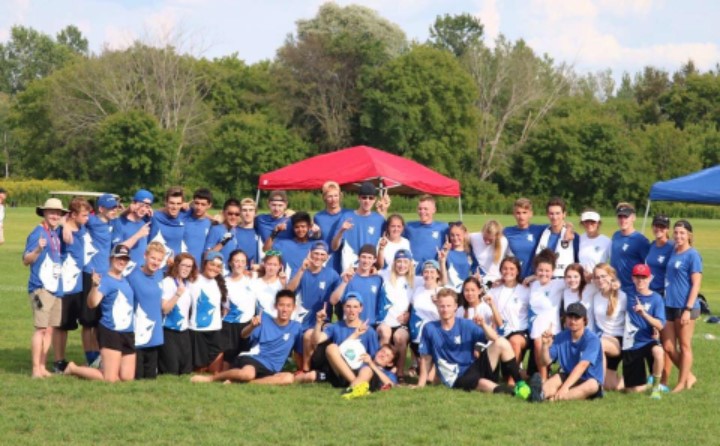 New Scotland Blues is Nova Scotia's competitive junior ultimate team. In previous years this squad has been a maritime team that has gone to the Canadian Ultimate Championship. In 2017 the junior's program in Nova Scotia took a large step forward, sending both a men's open and women's juniors teams to the CUC. Tryouts are typically held shortly after the school year ends, and have multiple locations based on where there is interest.
For the men's team, the current captains are Eben Tebay and Colin Porter, and spirit captains are Arman Gudelj and Ben Wortman. Coaches for the men's team are David Archibald, Evan Mercer, and Samantha Ellis. The men's team currently has 23 boys, all from Nova Scotia.
For the women's team, the current captains are Paige Hare and Madison Blackmore, and spirit captains are Jill Morris and Rebecca Ryan. Coaches for the women's team are Breagh Wallebeck and Molly Wedge. The women's team currently has 19 girls, including 3 from Ontario and 2 from Newfoundland.
For more information on the New Scotland Blues junior teams, visit them on Facebook or Instagram.